---
Web Changes
This is where we'll announce the most recent additions to our web site. If you've visited us before and want to know what's changed, take a look here first.
---
Latest News Regarding Lens On The Lake
May 20th, 2009
Thanks again to the team at the Sailboat Shop (www.sailaz.com) and Ed Hale Marine Services ( www.halesmarineservices.com ) of Phoenix, AZ, the Miss Behaving III took a flying lesson and is now safely in her berth at Lake Pleasant Harbor, AZ.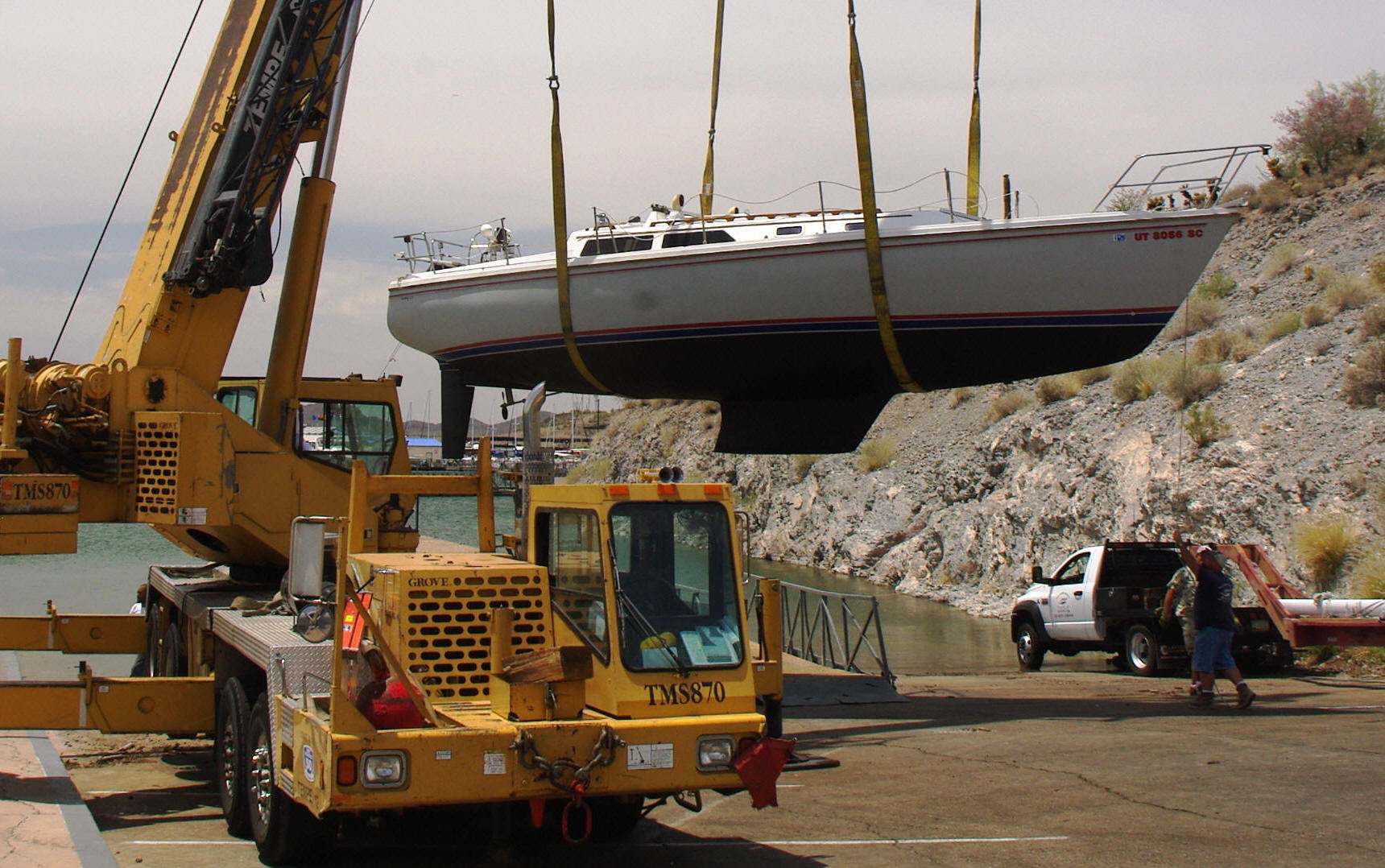 -the cardiac arrest moment-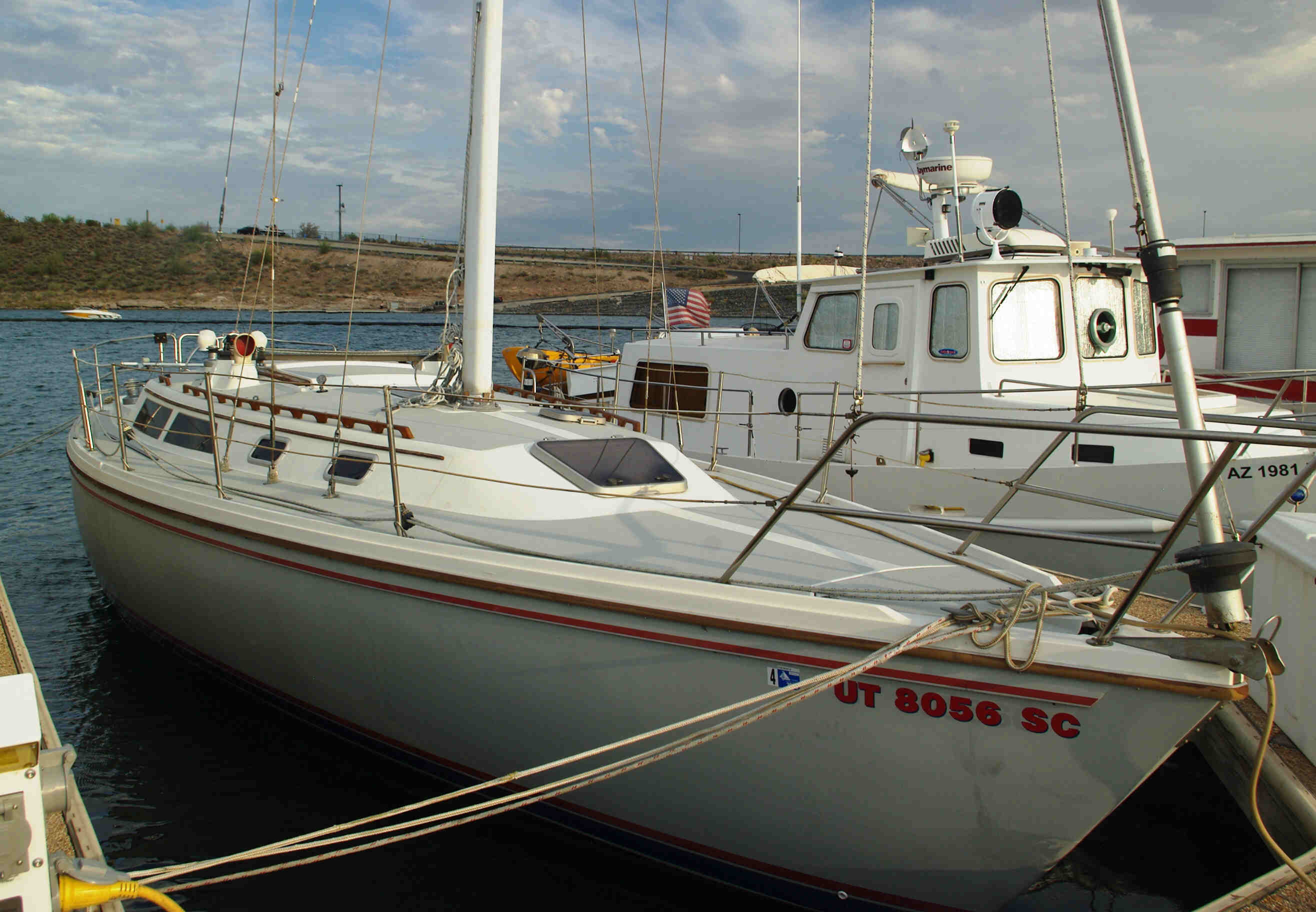 -safe in the harbor-
January 21, 2010
Added the updated 2009 web page at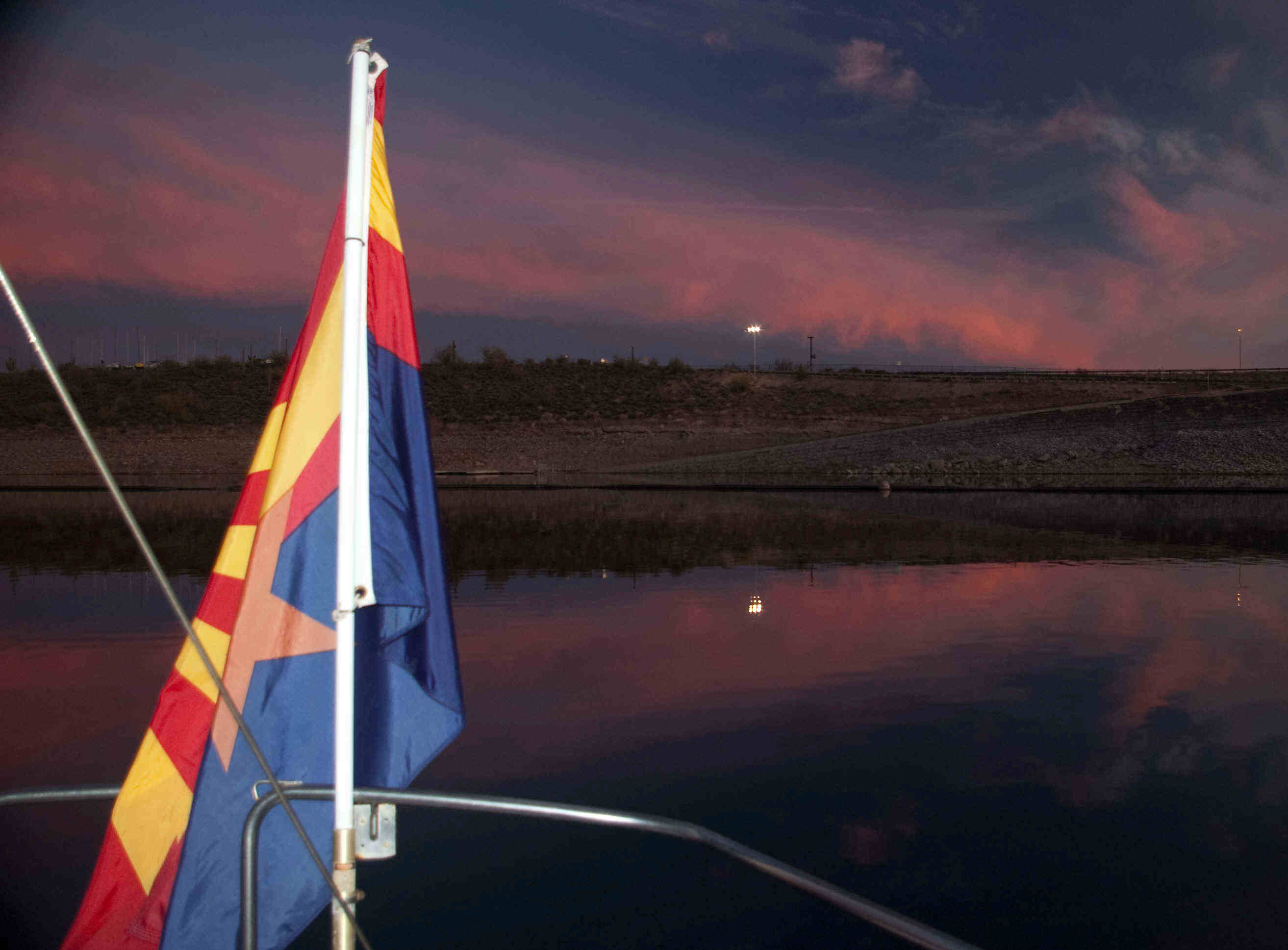 click on this picture for the URL